TOP-NOTCH PEOPLE IN OUR TOP SPOTS
When you're looking for a team to transform your business, you need passionate professionals
whose expertise and initiative drive results. Look no further than our leadership team.
Kate (she/her) oversees the strategic direction of Act-On. She has more than 20 years of experience across public and private high-tech and software companies.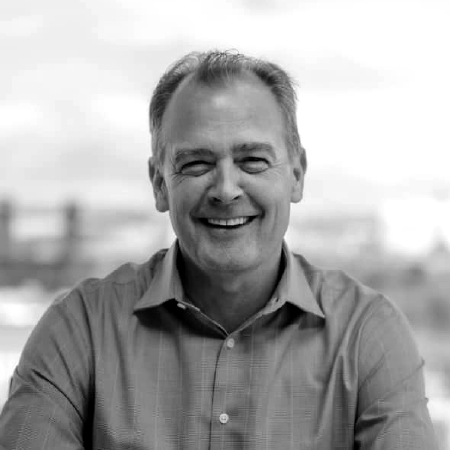 Roger (he/him) leads the financial and information technology teams for Act-On. He has extensive experience in leading financial organizations in both privately held and public technology companies.
Gregg (he/him) is responsible for our Go-To-Market strategies and execution at Act-On. With deep experience in fast-growing SaaS and marketing technology organizations, Gregg brings a diverse set of expertise and leadership to the company.
Jeff (he/him) represents Act-On's customers throughout the organization, ensuring their perspectives, outcomes, and experience are reflected in day-to-day decisions.
Syed (he/him) is a technology leader with over 20 years of experience building software that is used by millions of customers every day. He specializes in building scalable software, distributing software architectures and applying big data analytics to synthesize complex real-world problems.
Dustin (he/him) is Senior Vice President of Sales at Act-On, and is responsible for general management of the sales, business development, account management and solution engineering functions. Throughout his career, Dustin has specialized in go-to-market strategy with a concentration on movement up market and into high value ARR offerings.
Olaf (he/him) joined Act-On in 2018 and is Vice President of Product. Olaf leads our Product Management and Product Design teams. Olaf works closely with teams across the company to align customer and business needs to deliver great experiences and value to our customers. Previously, Olaf led B2B and B2C product teams at Janrain, Waggener Edstrom, and RealNetworks. Olaf has managed product, engineering, design and QA teams in social media analytics, identity services, marketing automation, personal financial services, and consumer media.
Cameron (he/him) is Act-On's Vice President of Revenue Operations. His responsibilities include go-to-market strategy, sales financial planning and analysis (FP&A), pricing and packaging, and the revenue team's business operating rhythms. Prior to Act-On, Cameron held roles as Vice President of Global Finance Operations for FLIR Systems and Sr. Director of Financial Planning & Analytics at Mentor Graphics Corporation. Cameron has deep and broad experience in software and technology and has led some of Oregon's largest M&A transactions.
Casey (she/her) is Vice President of Marketing at Act-On. Her strategic guidance and natural storytelling abilities set the tone and pace for the Act-On brand. Her leadership fosters authentic relationships across fences and lends a high-performing and creative force to the organization. Prior to joining Act-On, Casey led marketing teams for several hospitality technology companies, including Navis, Revinate, Cendyn and Amadeus. She is a current member of the Forbes Communications Council, and enjoys hiking and exploring in Bend with her Sheepadoodle, Maxie Woo Woo.
John (he/him) is a seasoned business leader and international expansion specialist with over 20 years experience working within the software, technology and eCommerce sectors. He has a proven track record of driving growth and development in EMEA and APAC, where his focus on building capital efficient local sales operations has consistently achieved a high ROI. John has led EMEA operations for a broad range of cutting edge tech businesses, including Turning Technology (EdTech), Conversica (AI Engagement Platform), Kibo Commerce (a Vista Equity Partners business), Shopatron Inc. (Order Management) and SHOP.COM. He has also worked for the British Government on a multibillion-dollar tech project involving the Dept of Education.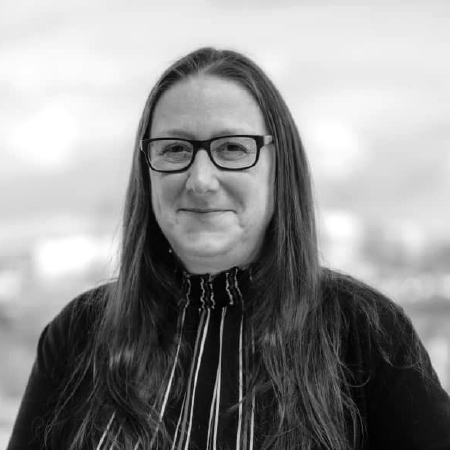 Dawn (she/her) oversees all People focused work at Act-On. With 25 years of experience in start-up software companies, she is passionate about taking a wholistic approach to HR and has been with Act-On for the better part of the last decade.
Brock (he/him) joined Act-On in January 2022 as the Sr. Director of Engineering. Prior to Act-On, Brock held Director of Software Development and SaaS delivery roles at Micro Focus within the Service Assurance and Process Automation portfolios. He specializes in leading globally distributed engineering teams, and has a passion for building complex systems that delight customers.
Greg (he/him) is the Sr. Director, Customer Success at Act-On. He has over 15 years of leadership experience in customer success, account management, and business development with companies like Adobe, Marketo, and Drift. Greg brings a strategic and data-driven approach to building client relationships, enhancing marketing value, and achieving business objectives.
Kris (he/him) is Sr. Director of Support and Services and joined Act-On in 2018. Kris has over 15 years experience in customer success teams with companies like Netflix, Squarespace and Stripe. His leadership is centered on strong relationships and people empowerment to foster high performing teams. Kris has a keen eye for customer experiences and strives to deliver delightful moments for all customers. Act-On's services teams are highly regarded as advocates for our users, and work to provide continuous feedback to the broader organization for improvements in several areas including product, engineering and sales.
Aaron (he/him) joined Act-On in December 2021 as Director of Employee Experience & Inclusion. Before coming to Act-On, Aaron served as a culture and DEIB thought leader for companies across a broad range of industries, innovating numerous existing talent programs, piloting robust people-first EX initiatives, and originating several new roles. A passionate people advocate and change agent for all things culture and belonging, Aaron leads Act-On's efforts at deepening engagement, elevating cultural awareness, making space for broader inclusion and representation, and empowering all Actonians to thrive.
Gregg (he/him) is Security Program Director for Act-On, and has worked hard to embed security best practices into the company. As a result, he helped Act-On achieve an ISO27001 Certification within his first year. Gregg has an extensive background in information security, having worked for companies like SecureWorks, Comcast and Citizens Bank to name only a few. Gregg has made great efforts to help generate new business as well as meeting with current customers to discuss Act-On's security framework. Customer and employee data protection has greatly increased with the introduction of new security applications introduced over the year. The security team under Gregg works to create bonds between departments, which helps Act-On meet its security goals.
Bob (he/him) is the Head of Product Marketing at Act-On. Before Act-On, he held various leadership roles across marketing, business development, sales, and customer success at software companies including Lytics, SurveyMonkey, Airship, Webtrends, and Netscape. His current passion is helping SaaS companies move beyond selling products to enabling customers. Bob believes software companies can help customers maximize the value they realize from their technology investments by providing product knowledge, business processes, and essential resources. Bob has an economics degree from the University of Michigan, Ann Arbor.
Head on over to our LinkedIn profile to see what we've been up to. Who knows, you might learn how marketing automation software can help you Act-On your biggest ideas!
Got 20 minutes to see how you can better engage your audience?
Schedule a demo today!