Account Based Marketing
Adopt account based marketing features to improve your B2B marketing strategy, focus on prime opportunities, and deliver personalized campaigns that produce great results.
Account Based Marketing Software to Prioritize Your Top Targets
Just a few short years ago, account based marketing software was the hot new thing in marketing, and only the most sophisticated marketers were using ABM campaigns to customize their campaigns and improve sales and marketing alignment. Today, it's an essential part of any holistic B2B marketing strategy. Learn how Act-On's account based marketing software helps you nurture great opportunities with more engagement, efficiency, and return on investment.
B2B Marketing Strategy
Uplevel your B2B marketing strategy by creating target account views to identify companies that match your ideal customer profile. By grouping your accounts by their profile and behaviors, you can better understand which prospects are a good fit for your offerings and then tailor your B2B marketing strategy to align with their unique needs and pain points.
ABM Campaigns
Account profiles provide in-depth roll-up views of all contact-level engagement data, giving you the agility you need to tailor and personalize your campaigns. Segment your accounts to create unique ABM campaigns and execute your B2B marketing strategy with highly customized content and messaging. You can also send personalized emails directly to everyone within a single account with just a few clicks!
Sales and Marketing Alignment
Sync your CRM with our account based marketing software to gain the insights your sales team needs to close the deal. Streamlining this connection vastly improves sales and marketing alignment by automatically linking your account contacts with their respective accounts — giving you a single view of each account's buying team, their characteristics, and their level of buying intent. You can also increase sales and marketing alignment by implementing account-based scoring and seamlessly transferring only the most promising leads.
Account-Based Scoring
Act-On's intuitive and easy-to-implement account-based scoring functionality gives users shareable insights into contact-level lead scoring for a crystal clear picture of each account's overall engagement with your brand, offerings, and campaigns. Utilize account-based scoring to measure buyer readiness and intent – or to quickstart an outbound sales calling campaign.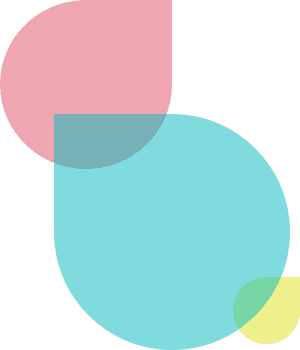 Act-On fits perfectly into our MarTech stack, specifically as it helps us execute our account-based marketing campaigns. It helps us identify our ideal customers who have a desperate need for our offerings and our skillset.

Julie fouque (director of marketing, Flatirons digital innovations)
Go Beyond the Lead
Watch this 2-minute video to see
Act-On in action
Learn how our marketing automation platform can transform your approach to marketing.