Integrate SugarCRM With Act-On to Optimize Your Sales and Marketing Efforts
Connect SugarCRM with Act-On to orchestrate and optimize the customer journey from awareness to advocacy.
Integrate and Consolidate Your MarTech Stack With SugarCRM and Act-On Marketing Automation
By connecting Salesforce CRM with Act-On's growth marketing automation platform, you can gain more detailed insights into the customer journey, streamline qualified lead transfers, and align messaging for more consistent and personalized experiences.
Align Sales and Marketing
Act-On's native SugarCRM integration allows you to align Sales and Marketing by establishing an automatic bi-directional synchronization within a matter of minutes. This sync includes contacts, targets, leads, opportunities, and accounts — empowering Sales and Marketing to work together toward a common goal with a shared understanding of each prospect and customer's unique journey.
Gain Visibility Into Customers Interests and Pain Points
Once connected with Act-On marketing automation, your sales team can use SugarCRM to access valuable prospecting tools that generate more business. Hot Prospects helps you prioritize your most active and engaged contacts and leads. Act-On Email allows you to send trackable emails to measure recipient engagement and optimize accordingly. Install the Tracking Beacon to determine exactly who is visiting your web properties and how they are interacting with your content and messaging.
Score and Nurture Your Leads
By integrating SugarCRM with Act-On's marketing automation platform, you can leverage lead scoring to identify and prioritize sales-ready leads based on demographics, firmographics, and digital behaviors and engagements. When you understand where your prospects are in their buying journey, you can build and deliver segmented and personalized lead nurture programs within Act-On to guide them through tailored experiences — priming them for more productive and meaningful sales discussions.
Track and Share Campaign Performance
Digging deeper into the data empowers you to calibrate your campaigns based on performance and then optimize for consistent improvement. Measure your results in real-time to gain detailed insight into each campaign's performance — including customizable funnel reports, revenue impact reports, revenue attribution, and even Google AdWords reports. You can easily export and share these reports with leadership and colleagues to prove the value of your efforts and get everyone moving in the same direction.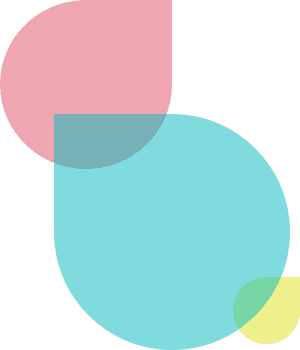 The Act-On and SugarCRM integration enables us to sync our internal data automatically, so my lists are always up to date. Sales uses this integration to follow buyer engagement and determine how to respond.

Kristin Williams (Marketing Program Manager, Physicians Insurance)
Our latest ebooks, guides and more
Got 20 minutes to see how you can better engage your audience?
Schedule a demo today!