What's New at Act-On
Bookmark this page to learn about all of the exciting product innovations we've recently launched at Act-On!
Act-On's New Zoom Video Webinar Integration Sets the Standard for Powerful, Streamlined MarTech Innovation
November 2020
Act-On's latest product innovation is a robust integration with Zoom Video Webinars. While traditional webinar connections rely on manual data collection and transfer, our fully embedded integration allows you to automate registration, attendee, and behavioral data and sync this information into your scoring, segmentation, and outreach strategies.
Unrivaled among any other marketing automation platform, this feature allows you to plan and execute all webinar workflows and presentations from within your Zoom instance and automate data collection and transfer. 
Click here to learn more about our latest innovation!
New Automated Journey Builder Helps Marketers Create Holistic Customer Experiences More Easily
October 2020
Act-On's new Automated Journey Builder sets the bar for easy, efficient, and dynamic visual workflows. This fully reimagined feature empowers marketers to build multi-touch and multi-channel communications workflows with cleaner construction and clearer views of the steps, flow, and intended outcomes. More than just a visual update, users can leverage Automated Journey Builder to extend their reach across all communications programs throughout the customer lifecycle.
For more information on the new Automated Journey Builder, please click here.
Transactional Event-Triggered Emailing Drives Critical Real-Time Messaging
August 2020
Act-On Software has enhanced our transactional emailing solution to include event-triggered emailing, which allows customers to send personal and urgent messages based on individual customer actions in real time. With transactional event-triggered emailing, marketers can consolidate and manage all of their email needs in one location. This reduces management costs and communications gaps while ensuring brand consistency and providing better engagement tracking.

To learn more about Act-On's transactional event-triggered emailing, please click here.
Act-On Expands Martech Integration Possibilities With Broader Zapier Partnership
July 2020
We're pleased to announce that we've initiated a deeper engagement with Zapier to further enable our customers to build and optimize the software and technologies they need to drive immediate and sustained growth. Zapier Silver Status allows Act-On and our customers to connect their Act-On instance with webinars, analytics, CRM, event management, surveying tools, and a wide range of applications beyond our already robust integrations.

To learn more about Act-On's Zapier Integrations, please click here.
Act-On Updates UI To Deliver More Intuitive User Experience
June 2020
Act-On has reconfigured our in-product user experience with updated core navigation elements and messaging creation tools. New navigation iconography and structure enables users to quickly and easily find, build, and execute dynamic automation programs. Further, the new rich media email, landing page, and messaging builder enables a seamless WYSIWYG experience. We've also updated our reporting and analytics with an all-new look and feel — as well as enhanced functionality that allows customers to dive deep into individual data points and share their progress across teams, departments, and business units.
Take our interactive tour to see for yourself!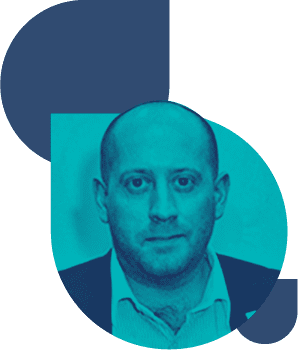 Automating campaigns can be difficult when you're dealing with multiple business units, but Act-On allows us to streamline that process.

Sam Saunders, Digital Marketing Manager (DMC Canotec)
Our latest ebooks, guides and more
Infographic
10 Ways Sales Benefits From Marketing Automation (Infographic) How Sales Benefits From Marketing …
If you are struggling to… Conserve resources and use your time wisely as you execute renewal or upsell …
Go Beyond the Lead
Watch this 2-minute video to see
Act-On in action
Learn how our growth marketing platform can transform your marketing.