Rolling out a new marketing strategy is exciting. With the promise of big results, you create a framework for execution and strategically get to work. But when results fall short, it's frustrating, leaving you to ask: What went wrong? The culprit is often noise.
With competitors targeting your prospects on all sides, it's getting harder and harder to stand out. And let's face it: Even the most talented marketers can stumble when it comes to capturing attention when they lack critical tools. One such tool is account-based marketing (ABM).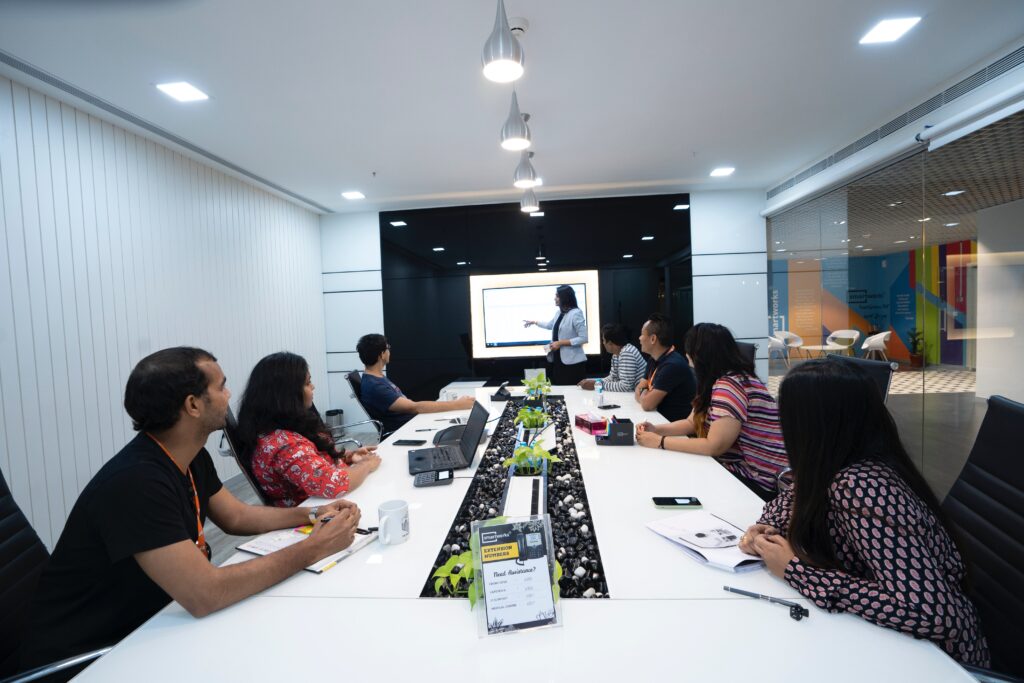 Account-based marketing helps you do everything from increasing prospect engagement to landing more profitable accounts, aligning sales and marketing, and more.
But what are the benefits of account-based marketing, and why is account-based marketing important?
What is account-based marketing?
Account-based marketing (ABM) is a strategy that makes an account (rather than an individual lead) the focus of marketing and sales efforts. It moves beyond a general "batch and blast" approach to leverage data analysis, pinpoint the correct individuals within a targeted account, and create targeted, personalized, timed communications to engage those contacts.
We personally think that ABM is a fantastic strategy for scalable growth, but there seems to be an overabundance of information about ABM floating around. So much information, in fact, that marketers aren't able to fully digest ABM benefits. To help cut through the ABM noise, we've compiled a list of the 10 biggest benefits of using account-based marketing.
Benefit #1: Account-Based Marketing Helps Loop in All Decision-Makers
Today, an average of six to 10 decision-makers are involved in the B2B buying process. This means that involving all parties from the very beginning is crucial. Every time an additional person is added to the decision-making team, your sales cycle lengthens. (Imagine everyone is ready to sign, and then a VP joins the buying team —now you have to begin at the beginning with that person!)
So, one of the largest account-based marketing benefits is that when you target an account rather than an individual, you're able to close deals more quickly by addressing all decision-makers from the beginning of the buyer's journey.
Benefit #2: ABM = Increased ROI
It's no secret that one of the benefits of account-based marketing is its incredible return on investment. In fact, 91% of companies using ABM have reported an increase in their average deal size, according to MarTech Series. Additionally, 60% of companies report at least a 10% increase in revenue in the first year of using an ABM program alone.
At the end of the day, marketers not only want to see organizational growth, but they also want to be able to demonstrate real value from their efforts. ABM benefits companies by allowing them to generate more revenue and ties marketing directly to closed deals. In fact, some companies using ABM have experienced increases of over 200% in market revenue.
Benefit #3: Acount-Based Marketing Increases Contract Value
Getting customers in the door is great, but it's not the be-all and end-all. A customer who signs a one-year $10,000 contract and costs $1,000 to acquire gives you a $9,000 gross return. But spending $1,000 for a customer who signs an $8,000/year, five-year contract will yield much higher profits.
Using ABM tactics has proven to significantly increase deal sizes by focusing on customers who are most likely to be successful with your product or service, which in turn means they're more likely to remain your customer. In fact, 91% of companies using ABM reported an increase in average deal size, with 25% reporting an increase of over 50%.
Benefit #4: Account-Based Marketing Has Quickly Risen in Popularity
ABM is much more than just a buzzword – it's being implemented by some of the largest and fastest-growing organizations in the world. Out of 100 B2B marketers recently surveyed, only six of them reported not using ABM. This is significant growth, with only 77% of organizations reporting they had an ABM program in 2019.
Benefit #5: ABM Is Not Just For Enterprises
In the past, account-based marketing was a tedious, time-consuming, manual process. It was a solution only for organizations with abundant resources and the stability to test new marketing strategies.
Today, the basic process remains much the same, but account-based marketing software has changed the labor equation, making ABM practical for any company that already uses marketing technology well. If you're regularly using marketing automation and a CRM, you already have the tools and technology you need to get started with an ABM strategy.
While large companies are currently the heaviest users of ABM, small companies are the most aggressive testers.
Benefit #6: Account-Based Marketing Builds Engagement
A whopping 83% of those using ABM report that increased engagement with target accounts is the top reported benefit – and that's a big deal.
While lead generation is imperative to a business, the next step in getting your leads to convert into paying customers is encouraging leads to engage with your brand. Solid lead engagement requires knowledge about your buyer, understanding their needs and wants, and a marketing strategy that plays to that knowledge. The personalization aspect of an ABM strategy allows you to speak directly to your prospects with a tailored message, increasing the likelihood of a positive response. And it helps you cut through the noise that often holds marketing efforts back.
Benefit #7: ABM Strengthens Retention and Expansion
Customer retention is another incredibly important metric for success. We've all heard the saying, "It's much easier to retain an existing customer than it is to acquire a new one." And it's true. Acquiring a new customer is five times as expensive as retaining an existing customer. And increasing customer retention by as little as 5% can improve profits anywhere from 25% to 95%.
Additionally, research shows that 85% of marketers report that ABM significantly benefited them in retaining and expanding their existing client relationships. New customer acquisition is expensive and, if not done right, can lead to high churn rates ("sloppy growth"). Instead, investing in keeping your customers will deliver a steady stream of reliable revenue.
Benefit #8: Account-Based Marketing Improves Consistency
Over recent years, the number of channels that B2B buyers use has doubled from five in 2016 to 10 in 2021. Frustration often occurs when inconsistency exists between the various channels of engagement. ABM can help provide a consistent experience across all channels of communication to each person in a targeted account.
Benefit #9: ABM Helps With Departmental Alignment
Most organizations struggle with sales and marketing alignment. However, organizations with tightly aligned sales and marketing functions enjoy 36% higher customer retention rates. Account-based marketing helps organizations improve communications between departments by focusing on common goals, values and metrics, such as defining the ideal customer profile.
A successful account-based marketing strategy also delivers high-quality leads to sales by targeting accounts that have already been prequalified and deemed to be a good fit. ABM focuses on quality rather than quantity, allowing sales to spend less time qualifying leads and more time selling – to companies that are likelier to buy and likelier to become excellent customers.
Benefit #10: ABM and Marketing Automation Go Hand in Hand
Along with capturing data and putting it to work, marketing automation lets you create a process and then set it to repeat at scale without additional labor. The top benefits that marketers see from combining marketing automation with an account-based marketing strategy are:
Effectively linking buyer behaviors and data across contacts for a unified account view.
Automatically scoring accounts and triggering campaigns and workflows inside and outside of the inbox.
Precisely targeting all decision-makers within an account and delivering a unified experience across the organization.
With the right strategy and the right technology to carry it out, ABM will support your marketing efforts in all aspects as you balance your strategy among brand awareness, demand generation, and customer retention and expansion.
And cutting through all the noise? It will be much, much easier.
Looking for help mastering your account-based marketing programs? Our marketing automation has the tools you need to get it done.